If you're a locally owned business,
107.5 Dave Rocks wants to hear from you!
Small businesses employ local people and put more back into the economy than a big box store ever would.
We think that's AWESOME!
If you're locally owned and operated, become Dave Rock's Business of the Week! We'll highlight YOU and YOUR AWESOMENESS! Apply to become the Dave Rocks Business of the Week below!
If you're chosen, you'll be highlighted right here, and on air with 107.5 DAVE ROCKS!
Your team will also be treated to a $150 Gift Certificate to GOLFPLAY – Links. Drinks. Bistro in Kitchener – a perfect place for team building, and a day out to have some fun!
Enter Your Business:
Dave Rocks Business of the Week
May 1 – 7, 2018
Dave Rocks would like to recognize KW Health Connection! 
KW Health Connection has assembled a dynamic, multi-skilled and leading edge health care team for your benefit. We believe working with each person and giving individualized treatment is the best way to achieve optimal health.

May 1 – 7, 2018
Dave Rocks would like to recognize Crafty Creatures 
Crafty Creatures is an arts and craft drop-in location for all ages featuring over 100 pre-designed crafts. We have everything to get crafty in a bright, open environment and private party rooms for special events! We are all creatures at heart and deep down we LOVE to craft.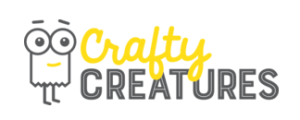 April 24 – 30, 2018
Dave Rocks would like to recognize Ambrosia Pastry Co.

We are proud to be one of a small group of chocolate makers in North America making Craft Bean to Bar chocolate. We source organic, fair trade and ethically sourced beans from all over the world to make our single origin bars. Each bar is unique and has a flavour profile connected to the origin of the beans. We have a small store front that we open to the public on Saturdays from 10am to 3pm, with a selection of our chocolate, pastries, tarts, desserts, waffles, cookies, ice cream and preserves.

April 17-23, 2018
Dave Rocks would like to recognize Anubis Coffee Importing
We offer comfortable seating, a relaxing atmosphere and everything coffee. We roast our coffee beans on site just about every day. We also carry high quality syrups, sauces, tea, hot chocolate, equipment and accessories. We also carry all of our coffee in raw form if you prefer to roast it yourself.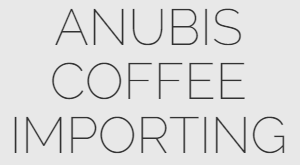 April 10-16, 2018
Dave Rocks would like to recognize Galt Paper and Paint Co. 
Whatever your project, big or small, a tester or a gallon of paint, we will be here to help. Our guests are our neighbours and our soon to be friends. You trust us to share our expertise and provide you with superior products and outstanding service. Every project you have is important, which is why we're here to work with you offering advice and providing you with the right products to make your job easier and your results professional.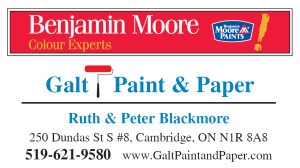 April 3 – 9, 2018
Dave Rocks would like to recognize Dee's Buttertarts!
A truly Canadian treat. Dee's heavenly tarts are just gooey enough to be tasty without being messy.
The bakery started in 1996 as a modest supplement to our General store (Dee's General Store) which started in 1986. Soon thereafter the famous Butter Tarts (to Die For) were discovered. The secret to these wonderful tarts is not only the recipe, but also the process used in the making them. Attention to detail is a must!
In 2012, Dee invaded Cambridge, Ontario. The NEW location at 118 St Andrew Street opened in October 2012.
March 27 – April 2, 2018
Dave Rocks would like to recognize BFD Building Centre!
When you need a reliable supplier for the projects that enhance your exterior living space, such as a deck or fencing, BFD BUILDING CENTRE is the right choice. Though we would love to do the installation of your fence or deck, we understand that you may want to do it yourself and will help you to choose the best materials for your specific project. In fact, customer demand gave birth to the new BFD Building Centre in May, 2010. As an independently-owned RONA affiliate we are able to offer a full line of Building Materials, Services and Expert Advice. Come and visit our new 10,000 sq. foot store. For unique materials not found in big box stores, BFD is your Fence and Deck Expert!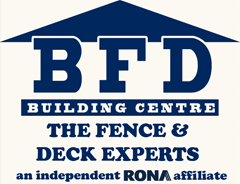 March 20 – 26, 2018
Dave Rocks would like to recognize Mpress Music!
Downtown Kitchener Entertainment Arts & Music Instruction – From the moment you walk through the doors of Mpress Music, you will know that we offer our clients something different, a music community where artists are drawn together to "inspire & be inspired". Lessons are catered to each individuals musical goals and aspirations and are offered to persons of all ages and levels of ability. Group masterclasses, jam nights and semi-annual performances give students a chance to support one another's musical growth and enhance one's performance skills. In addition, workshops allow artists to gain insights from top music industry professionals on a variety of topics necessary to build a career in today's changing music industry climate.
VOICE – ACTING – PIANO – GUITAR – DRUMS – SONGWRITING – MUSIC THEORY – MUSIC & MOVEMENT – WORKSHOPS – MASTERCLASSES – PERFORMANCE CONSULTING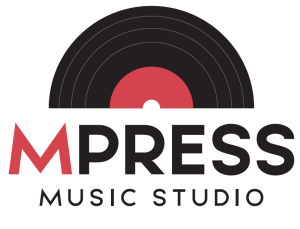 March 13-19, 2018
Dave Rocks would like to recognize A1 Car Cleaning!
A1 Car Cleaning offers the finest auto detailing services available in the tri-cities. Our professional car detailers specialize in hand car wash and automotive detailing services for both the interior and exterior of your vehicle. Environmental pollution, corrosion, and the sun's ultraviolet rays attack your car's finish on a daily basis. Rust and metallic particles penetrate your car's surface leaving the finish feeling rough and gritty. A1 will restore that new car look. We offer a variety of detailing services for your car or truck.
We are dedicated to providing the best automobile detailing services available. We pride ourselves on our quality service and customer satisfaction. We are able to handle any automotive detailing needs that may arise for your vehicle. From wash and wax, window tinting to rust protection, A1 has all your cars needs fulfilled!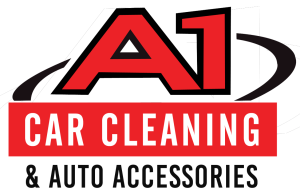 March 6 – 12, 2018
Dave Rocks would like to recognize JUNKER CONSTRUCTION Inc!
Formed in 1968 Junker Construction Inc. is a Concrete and general contractor based out of New Hamburg your one call construction company.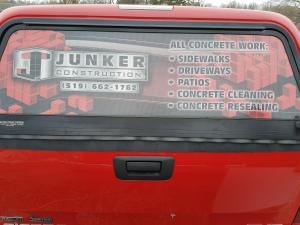 February 27 – March 5, 2018
Dave Rocks would like to recognize THERM-ALL
We service all of Southern Ontario, from households to industries, and small businesses to municipalities. Whether it's a small residential request or a large-scale commercial installation, we can do it all.
At Therm-All, we stand behind our services and guarantee our work. We will communicate honestly and clearly, and we won't sell you something you don't need. We are dedicated to installing and maintaining systems to keep your home comfortable and your business productive.
Call us to discuss your heating, cooling, water heater, water softener, air quality, process burner, boiler, chiller, process ventilation, and sheet metal solution, today.

February 20 – 26, 2018
Wendell's employs more than 50 people and is the largest volume Chrysler, Jeep®, Dodge Ram dealership in Waterloo region. The Hendry family and employees are proud to have served the automotive needs of Kitchener-Waterloo and area for more than half a century, and to have developed a reputation for quality, service and customer-focus that speaks for itself.
Choose Wendell's…you'll be glad you did!!
February 13-19, 2018
Dave Rocks would like to recognize GOLFPLAY! 
GREAT PARTY, TEAM BUILDING & CORPORATE EVENTS
"Our team will work with you to create a tailored experience for your next company function, fundraising tournament, special occasion or team-building event. Book any of our 8 simulator bays, or our private VIP lounge, which can accommodate groups of up to 12 people for the ultimate Golfplay experience. We welcome golfers of all skill levels (no clubs, no problem – we have free loaner sets available!), and can include a skills clinic with one of our pros to kick off your event. Combining golf with great food and beverage is a unique and memorable way to entertain and engage your group in a relaxed and fun setting – contact us to find out more!"