Metric and July Talk are teaming up to bring you a show you won't forget!
Get your tickets to see them hit the stage in London at the Budweiser Gardens next April 26th!!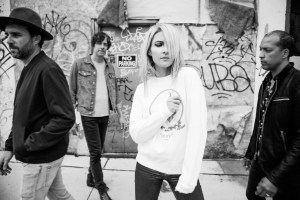 Toronto rockers Metric emphasize guitars on the band's latest album Art of Doubt, a collection of 12 new songs packed with massive riffs, driving rhythm and raw/smooth vocals that have become their instantly identifiable signature sound. Produced by Justin Meldal -Johnsen (M83, Beck, Nine Inch Nails), Metric's seventh LP addresses a climate of cultural and political anxiety while refusing to give despair the upper hand. In many ways, it's the most Metric album the band has ever made as Emily Haines, Jimmy Shaw, Joshua Winstead and Joules Scott -Key rediscover their share love of music and how good they are at making it together. "This felt like the culmination of a lifetime spent playing together and trusting each other and going for it," Shaw says.
Win your tickets by clicking here!