Do you want to give a shout out to a local business right now? Do you have a great experience to share?
Do you know a local business that could use a boost right now? Maybe you're a small business owner and you want to let the community know that you're still open for business and here to help during the COVID-19 pandemic? Are you a customer who has a great experience to share?! Please tell us your story so we can feature it here, on-air and/or on our social feeds! We want to celebrate you and all you do!
Resources:
Great Kitchener Waterloo Chamber of Commerce
Here's a look at some of the AWESOME businesses right in our back yard:
132 Wyndham Street
Guelph, ON
519-265-6548
The Olive Experience Inc. is currently closed to help protect our customers, however we continue to accept orders on our website! We offer $15 flat rate shipping across Canada, and "free delivery in Guelph, K-W and Cambridge" Orders are processed multiple times throughout the week to help keep our customers supplied with our healthful and great tasting products!

285 Benjamin Road, Waterloo
519-884-1470
This business still has many front line workers helping youth at their Children's Mental Health Centre, Safe Haven Youth Services, and residents at Luther Village on the Park. They also have employment and housing staff working hard to help clients remotely, and they have made their annual fundraiser "Steps for Kids" for children's mental health virtual so the community can still participate (On from May 03rd – 09th)!
B13-550 Parkside Dr, Waterloo
519-208-7529
We're offering virtual birthday party and craft activity kit deliveries to keep people's spirits up. Our practitioners that are able are offering virtual appointments. We're also offering online events to raise donations of PPE to local hospitals. If you're able to, we also greatly appreciate you purchasing giftcards that can be used either for services in our clinic or indoor playground. We also have unlimited play passes available for once we're able to reopen the playground in our online shop.
549 Fairway Rd. S., Kitchener
519-893-1501
We are a family run business since 1956 and we do not want to leave any one stranded. Our team is here for you, to help get you to were you need to go safety. Our Service & Collision Centers are Open for Zero Human Contact appointments only. All team members continue to take extraordinary precautions related to sanitizing and controlling contact for the safety of both team members and customers. To Book an appointment online email service@wendellmotors.com or text 226-210-6247 Need to purchase a vehicle? We make buying a car effortless , You can contact us by email at sales@wendellmotors.com and a representative will contact you to answer any of your questions. Or contact us by text 226-210-6247 Our Show rooms are unfortunately Closed at this time , but we have a Virtual Online Showroom available to you 24/7. We are one big Family Stay Safe!

11 Samuel St, Kitchener
519-744-5946
Artals Promotions Inc. is open for business with COVID 19 products and support frontline hero lawns signs. $10.00 from each sign goes to the local charity of your choice. We have contactless drop off and pick up areas or shipping to keep our customers and staff safe. We also offer print, promotions, engraving and clothing.

Kitchener, ON
519-588-9522
We do Private Food Adventures – Utilizing our Certified Whisky Ambassador, Certified Wine Adventurer, and Private Chefs, to bring you an experience you'll never forget. We provide Experimental Tastings, Delicious Lunches and Dinners, Special Events, and Theme Nights in our private location, your location, or other unique venue. Please go to our website and learn more about us, and checkout our social media! We're also a contest for the month of May, where you could win your own private Food Adventure – Worth $500!!
591 Lancaster Street West, Kitchener
226-791-7048
We are a family-run business that specializes in custom cabinetry. We take great pride in our cabinetry and offer a wide selection of materials to work with everyone's budget. We have been a local business for the past 10 years to the KW area and work on both residential and commercial spaces.

1248 Victoria St N, Kitchener
519-585-1500
When it comes to beautiful, inspiring flooring, you will save at U-Save Flooring.  Whether its vinyl, laminate, hardwood, carpet or tile, U-Save beats all home centers and competitor pricing every day. With the largest flooring warehouse in South Western Ontario, they have lots of options, in lots of colours.  U-Save Flooring – prices so low, just take it and go!  Shop on-line at www.usaveflooring.ca

300 Trillium Dr., Kitchener
519-896-4747
Rick MacDonald Siding is in the business of updating, upgrading and beautifying your home… and they've been doing it for over 40 years!  More than just siding, the highly qualified professionals at Rick MacDonald Siding are committed to excellence.  Windows, doors, roofing, eavestroughs.. Whatever you need, they get it done to your complete satisfaction.  Rick MacDonald Siding and so much more.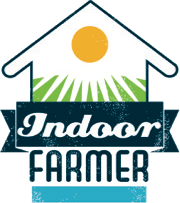 10 Wyman Rd Unit 6, Waterloo
519 – 886 -9200
Indoor Farmer is a family owned and operated business with a constantly growing online store.  Indoor Farmer offers you the opportunity to grow your own organic food and medicine. They believe that Indoor Gardening is the future of self-sustainability and will be increasingly important in a World that demands self-sustainable practices.
Their mission is to provide the best selection of the most current indoor gardening products and techniques. It doesn't matter if you're a hobby home grower, or a large commercial grower, they're dedicated to providing the best products, service, knowledge and solutions to fit your growing needs at the best prices available. 
1415 Huron Rd., Kitchener
 519-279-7810
"Tepperman's wants to say THANK YOU by awarding a $500 Tepperman's Gift Certificate to six deserving front line workers with their #FrontLineHero contest! Please help us by nominating a special hero. Complete the form here and tell us their story. Nominations are open until Friday, May 1st and we will randomly draw 6 winners on Monday, May 4th."
1020 Ottawa St. N., Kitchener
519-208-7482
My name's Martine, & I own the Pita Pit location @ Stanley Park (Ottawa N./River Rd.) Covid19 has hit our community hard, especially small businesses!! Our revenue has dropped incredibly. We are a small pita family with 7 staff (including myself) whom I've had to temp. lay off for the last month. Needless to say, I miss them! I've been working the store alone, with no help, for the last month. Normally I would have 2-3 staff on at all times. Since Covid started, we have started the initiative to donate meals to frontline & essential workers. We've also had some help from our awesome customers as well. By donating $10, this would provide 1 meal (pita, chips or cookies & drink) for 1 essential worker out there! So far we've been able to feed multiple units @ both local hospitals (GRH & SMGH), Forest Heights Long Term Care staff, Kitchener Fire Station #1. I am currently personally donating a lot of meals as well as matching donations (All while struggling to stay afloat and pay bills both personally and on a business front). All small businesses are struggling right now. I just wanted to reach out and let our community know that we are still open & we are trying our best to help everyone through this crazy time!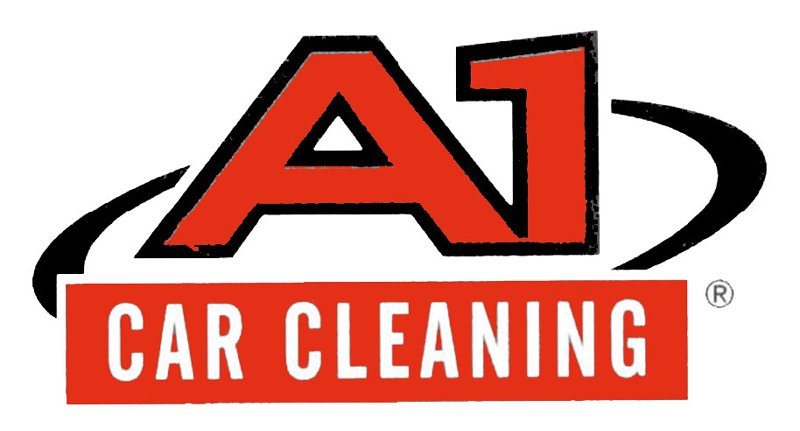 20 University Ave, Waterloo
(519) 886 -1511
We are offering personalized one on one curbside (no contact) pick up detailing and sanitization!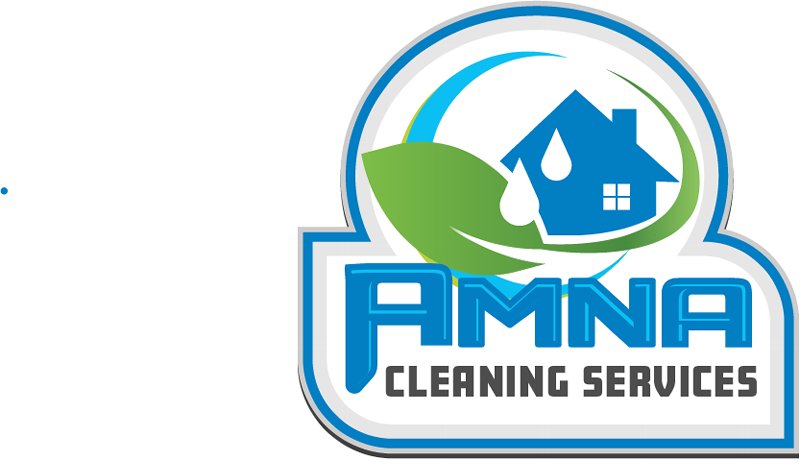 135 Riehm St. Kitchener
519-729-9204
"We are very busy husband and wife who are cleaning the grocery stores after hours and we do clean lots or carpets tile and grout and upholstery as well.We are very busy and we want to let our customers know that we are still open and they are more then welcome to contact us with any needs and they can call us any time. We are always open for our customers and we are taking every precaution to stay safe and sanitize the areas we work at your home before we leave.We will also give you a free bottle of our stain remover and 10% off on your next cleaning appointment and that's what makes this business awesome"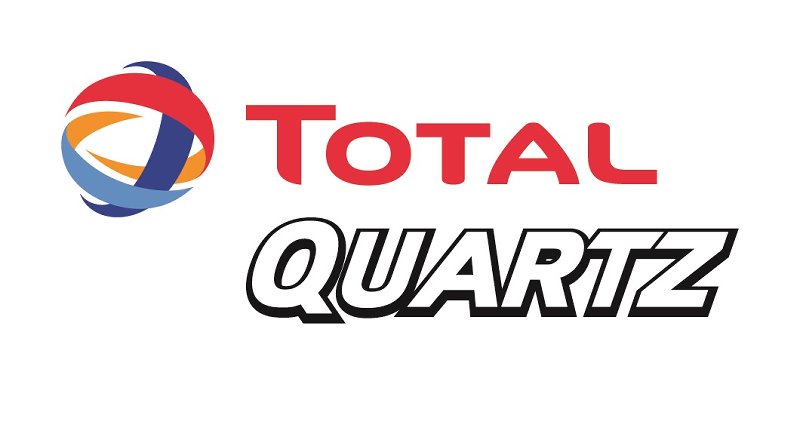 70A Westmount Rd. W, Kitchener
519-208-8857
"Total Quartz – Can Auto Care is a small family run full service Auto Maintenance and Repair Shop. We have two locations that operate out of Kitchener and Waterloo. We have been hit hard due to COVID-19, however no harder then the rest of the community. This is why we are looking to give back; We are presently operating with reduced hours, however during the month of May as a thank you to all health care workers we will be giving away 200 Conventional oil changes. 100 out of each location. We ask that Doctors, nurses, health care workers call and reserve a spot so that they can come in at a convenient date and time and have their vehicle serviced. We ask that each worker reserve one spot so that everyone has a chance to take advantage of the opportunity. For all other essential service workers we are offering 50% off any of our oil change packages for the entire month of May!"

33 Queen St. S, Kitchener
226-647-5683
"My business partner and I closed our doors on March 16th in order to do our part and flatten the curve! Since that day we have been doing everything we can to stay as connected with our clients and our community! We've recently teamed up with the local organization "Fuel the Superheroes" for a free giveaway to create awareness and support of their cause! We have also been offering a promo to all of our clients/followers; purchase a $100 gift card for $80! We wanted to give something back to all of the amazing people who have been supporting us in this difficult time. My partner and I have also been providing doorstep delivery for hair products to all our clients in need. Basically we have been doing absolutely everything we can considering we have been deemed non essential."
82 Rife Avenue, Cambridge
(519) 841-4982
We are offering online lessons and sessions to support kids during this difficult time! Check out our website for full details.
1120 Victoria Street North, Kitchener
519-570-3033
We're open daily from 12p-8p for curbside pick up,Skip the Dishes and Uber Eats. Daily curbside specials. Call 519-570-3033 for more info.
102 Hillside Drive, Kitchener
289-924-1234
Busy Bees Parties Inc is a local children's entertainment company that specializes in character appearances, face painting, balloon twisting, magicians, and more!During the current Pandemic, Busy Bees Parties Inc is providing FREE live videos of our Princesses at 7PM EST via our Facebook page (www.facebook.com/busybeespartieskw). During these videos we offer bedtime stories, songs, and crafts for kiddos to enjoy during this uncertain time of social distancing. We know how important it is to keep the magic alive, and so we are more than happy to do so!
208 Doon South drive, Kitchener
(226) 407-7139
"Even though she is closed to appts, Kerri is offering her clients online shopping of her products to take care of themselves. Before she opened Kw Beauty she was an RPN she still continues to keep up with her practices through business. I always feel as though my health and wellness is her #1 priority. Even though she is not seeing clients right now she posts inspirational things on Instagram as well as health tips etc. Ways to take care of yourself at this hard time, products that she herself uses and recommendations. Not only from her business but pother businesses as well." – Teena M.
35-102 Water Street South, Cambridge
519-221-3350
We are currently offering LIVE workouts via zoom Monday through Thursday and Saturday morning! These workouts are ran on a donation basis. The schedule is as follows: Monday:11am, Tuesday:7pm, Wednesday:11am, Thursday:7pm and Saturday:10am. Follow us on Instagram and Facebook to get the link for the live workouts. Stay healthy and happy!
341 Weber St. N, Waterloo
519 573 0885
Sweet Lou's Cookies is revolutionizing cookies, offering fresh baked artisan cookies late night until 1 am! Choose to have them delivered or pick up at 341 Weber St. N. in Waterloo. They are giving people a reason to smile during these difficult times with fun cookies.
1650 Dunbar Rd, Cambridge
519-623-7722
The Cambridge & District Humane Society is a 365 day a year round job! Although, due to Covid-19 we have had to close down access to the public, we are all still in here each and every day giving our best for these stray and abandoned animals. We have had to cancel all fundraising events for the foreseeable future and that revenue is needed to provide medical and daily care, so financial donations are more important than ever. Please visit our website at http://www.cambridgehumanesociety.org to find out more ways you can help! Dog licensing is still in effect and can be purchased online directly through http://www.docupet.com or through our website! Thank you for your continued support through this difficult time. Stay well CDHS Team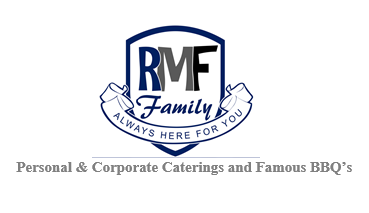 389 Clyde Rd, Cambridge
(519) 620-0303
We at RMF know the struggle many families are going through during this tough time. We want our family to be there for yours with fresh comfort food to bring you up in this down time. We are typically corporate caterers and have had to re adjust our business model to keep ourselves going. My Team has been with us for 11 years and I refuse to fail them and let them suffer financially threw this time. See RMF facebook page and website for full menu and more!

4104 South Service Rd., Burlington
905-681-3656
We are an essential business open for delivery and curbside pickup. We supply Electrical, Automation and Lighting Products, Services and Solutions. 2% credit on web orders and free shipping in our trading area for account customers. Lighting & Fan Studio is offering 20% off web orders.
825 Weber St E, Kitchener
519-744-7455
Chef Bruce, owner of Grill House Restaurant at 825 Weber St E Kitchener, is an amazing member of the community. He uses eco-friendly take-out containers, donates to Eastwood high school fundraisers, and serves delicious food at affordable prices. He continues to keep the restaurant open for take-out orders from noon-7pm, Monday-Friday, during the COVID pandemic.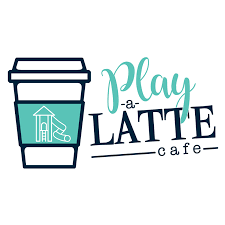 1601 River Rd E, Kitchener
519-208-8007
In the midst of them struggling as all small business are, they are giving back to all essential front line workers by allowing folks to purchase trays of coffee and muffins. They will deliver to local front line businesses like hospitals to show how much the community cares! They truly are amazing for thinking about others during this time.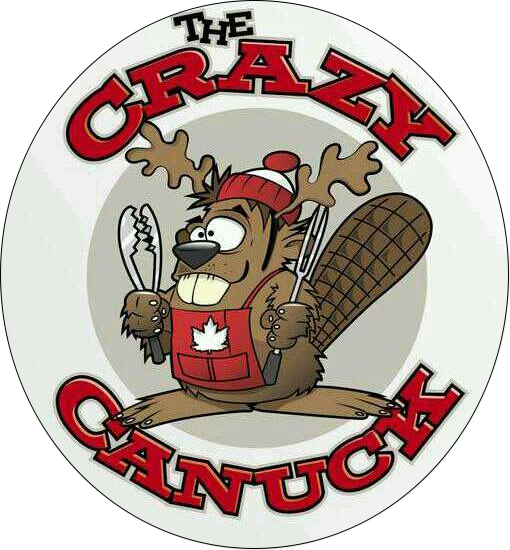 141 Ontario St N, Kitchener
519-749-2062
"It was the place of myself and fiancees first date . Have had a many Birthday parties there and they go above and beyond . There food is out of this world . They have won food truck of the year a couple times now . There marketing and social media is on point . With all that's thing on in the world right now we have still supported them and they keep on supplying food to many ! They do charity work as well to the fullest . They just rock all around!" – Shaun C.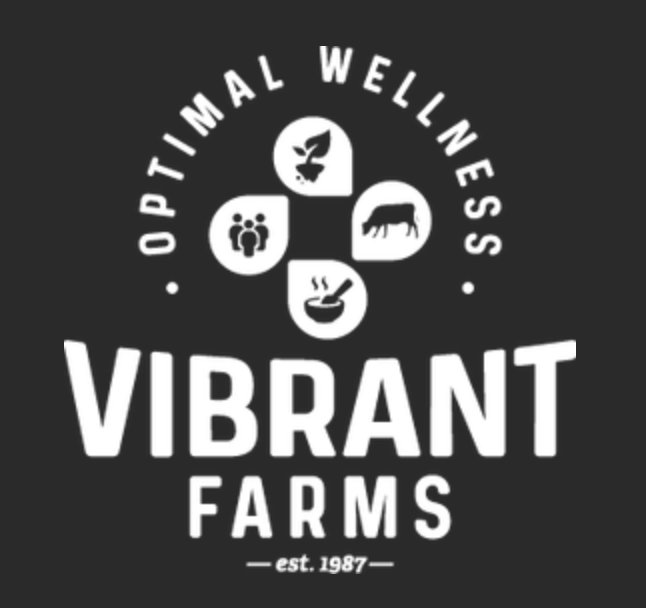 2669 Carmel Koch, Baden ON
519-957-9681
We are an organic grass fed beef farm that sells direct to consumer. In times like these that supplies are grocery stores are limited sourcing locally is even more important. We have been farming organically for over 30 years. Getting healthy products into customers hands is our priority. We are open and operating through these challenging times and we are always accepting new customers. Putting good foods into our bodies is of the utmost importance especially during challenging health times. Our animals are 100% grass fed, organic, hormone and antibiotic free. Give your body the best chance by feeding it the best products.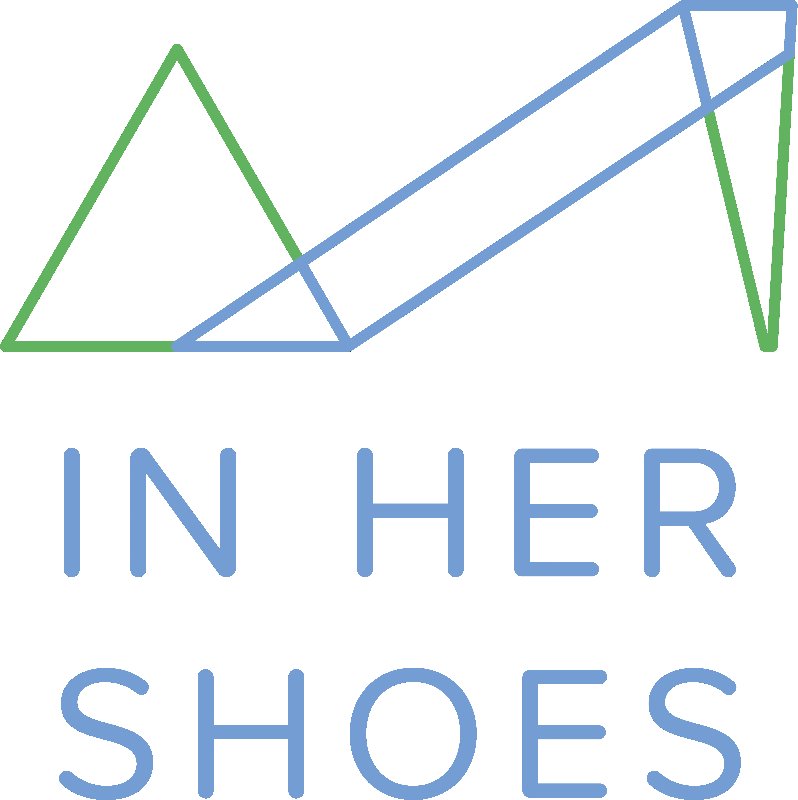 84 Frederick Street, Kitchener
226-751-6898
We have taken three employment and entrepreneurship courses to be all online. We do 11 hours of programming in the day and been able to keep all hours going. Even though our bricks and mortar store is closed, our online store is still open. 100% of our sales go towards our programming! We are also recruiting for our May programs (see website for details and the online application) .
7874 4th Line Rr2 Wallenstien
519-741-4841
3Gen Organics is a local multi-generation family farm committed to providing the finest pork products in Ontario. We raise our pigs under the highest level of welfare standards and feed them a diet of GMO/Chemical free grains grown right on our farm. From bacon to sausage, we are able to "meat" all of your pork needs. We are well stocked and are able to deliver directly to your door, in line with the physical distance guidelines. Check out our website for more information! .
195 Franklin Blvd, Cambridge, ON, Canada
519-267-7001
The restaurant is open for take out Family diner breakfast lunch and dinner family owned and operated real food, not fast food!
65 Dickson st Cambridge
519-622-8469
In a time when people are stuck at home without their friends and extended family, we need to still be able to celebrate! Children are unable to invite friends over on their birthdays, brides to be are missing their bridal showers, and families can no longer get together on Sunday afternoons. But the couple who own Tiny Cakes are offering delivery, take out and curbside service on the MOST delicious cupcakes and treats in the region! This place must survive the pandemic! They are struggling like so many small businesses right now and they need our help! If you've never had a Knotty Pine cupcake, you are missing out on something special. Go for a drive with your spouse and kids (it's one of the few outings still allowed right now) and head on over to Tiny Cakes in Cambridge. You won't be disappointed! 😉
info@meanscreens.ca
519-954-6326
We have always been a distance-based business in one form or another. All proofing, art, payment, and other decisions can be done through e-mail. We have hand wash stations available to our employees as well as hand disinfectant. Other changes that have been introduced include wearing latex gloves while handling the merchandise after printing and packing, and wiping down all boxes for shipping with bleach wipes. We are also offering free contactless delivery anywhere in Waterloo region.
6838 wellington road 124, Guelph
519-824-4998
Currently, Royal City Nursery offers a Facebook live every day at noon about plants and things to do around the house or with the kids is. Open Monday to Saturday 10a – 3p for online / email / instagram / facebook and phone orders, offering zero contact parking lot pickup and delivery of seeds to start your own vegetables, seed starting supplies, soil, tropical houseplants to improve your home and more!
1400 Ottawa St. S
844-310-3300
Pizza Nova stores will remain open with regular hours for Pickup and Delivery service; we will be closing the dine-in services of our locations effective immediately and recommend you pre-order by phone, online or with our APP"

36-100 Sheldon Dr.
Cambridge
(519) 624-9423
Jackass Brewing have been unknown pillars to OUR community. They are a sponsor for our Cambridge Redhawks, they sponsor a local dart league, and more importantly, they just unveiled a special beer to boost charitable donations to a local foundation, Portraits of Honour. A portion of all sales goes back into OUR community. It's time for their efforts to be rewarded. It's time for the support of this local business, as they have put so much effort for our community.
Straight Line Automotive
5-244 Woolwich Street South, Breslau Ontario
"Straight Line Auto is a full service auto repair shop. During this difficult time we are still open to service the needs of our customers so they can safety get to their appointments/ grocery stores, Pharmacy and to work. For the next 3 weeks we will come to you, pick up your vehicle and once it is finished, we will deliver it back to your home. This way our customers do not need to leave the comfort of their home."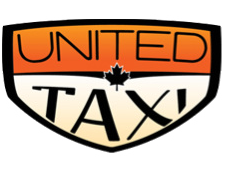 150 Victoria St N, Kitchener, ON
"From March 20th – April 20th, 2020 Our company will offer FREE taxi rides from 7:00am to 9:00 am to retired and people with disabilities from home to the local Grocery store and Pharmacies and back.
Here to help the community!"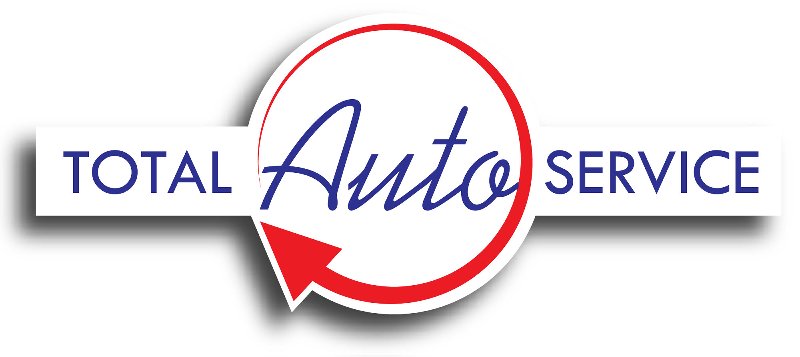 1-603 Colby Dr.
Waterloo, ON
(519) 886-2641
Total Auto Service is a family run, full service auto repair shop. We are still open, however we are operating with some reduced hours to help flatten the curve. We have closed our office and waiting room to the public and have implemented various procedures to help minimise, if not eliminate face to face interaction. We are sanitizing, before and after we service a vehicle.  We not only want our customers to stay safe, but also our employees, we are all a close work family and we are monitoring everyone daily, and hope to continue employing everyone throughout this difficult time.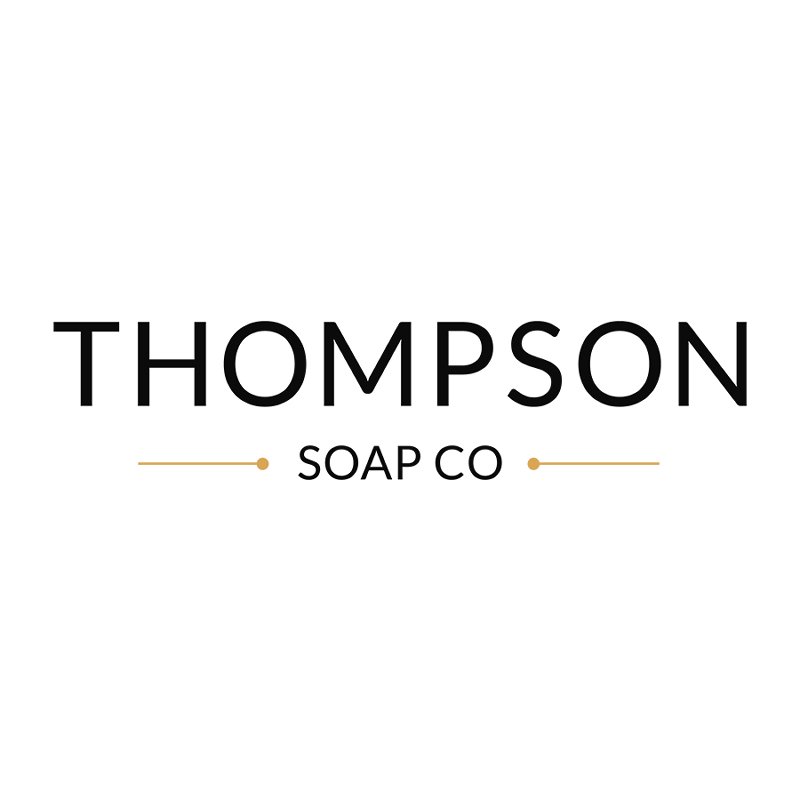 312 Lexington Rd, Waterloo
(226) 921-1173
Here at Thompson Soap Co we create luxury, vegan all-natural soap. We have just launched our brand new website and are so honored to be a part of the KW community. To maintain social distancing all local orders have options for free local pick up, free local porch delivery on $50 orders or free delivery on all orders above $100! Proper hand washing is so important, now more than ever. You can have soap delivered to your door or the door of a loved one in need! Be kind and stay clean!

894 Dufferin St,
Woodstock
(519) 537-5400
A family owned and operated business since 1988 we offer supplies and service for all your printer needs. We supply OEM and OEM alternative supplies, and service HP LaserJet printers. During this time of crisis we are continuing to offer supplies via drop shipment. For an alternative to the big box locations, give us a try, you won't be disappointed!

71 Ashgrove AveBrantford
(519) 588-5500
CaptCan Comics is a new startup with over 15,000 books available online, with low cost shipping and even delivery / pick up options. We are a father and son team that started as collectors offering what we would like to see in a online Comic Shop!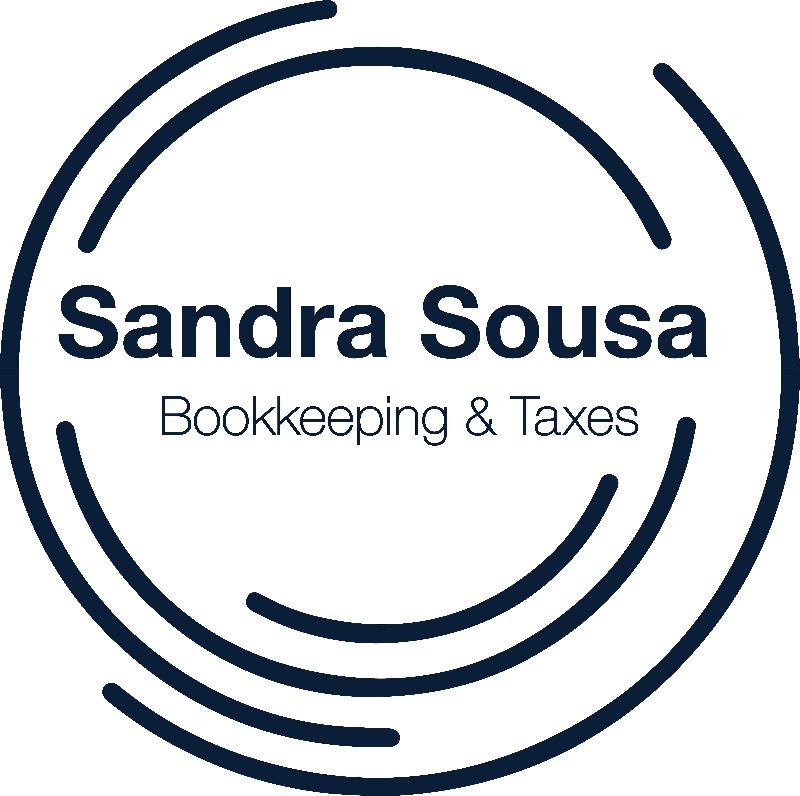 304 Gatehouse Dr.
Cambridge
(519) 721 6892
The CRA deadline has been extended to June 1, 2020.
We are also ONLY accepting drop off services for income tax appointments.
During this time, we are offering FREE pickup & drop off services for all seniors in the Cambridge & surrounding areas.
We are here to listen, advise, and help each and every one of you during this pandemic.
Give us a call today, let us help you with your income tax needs."